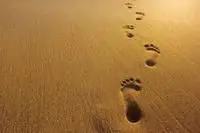 MY EXPERIENCE AND APPROACHES
I have been fortunate to work for 30 years with many wonderful individuals and families. It has been so exciting to be a part of their progress.
Services
Individual, Family and Couples Counseling
Psychological Assessment
Educational Assessment
Issues
Addictions
Anxiety
Bipolar Disorders
Couples, family, parent-child issues
Couples relationship evaluations
Depression
Developmental Phase Issues, eg adolescence, midlife, empty nest syndrome, adjustment to workplace, college life, etc.
Eating Disorders
Gender Identity Issues
Infidelity
Obsessions/Compulsions
PTSD
Religion and Spirituality
I have also been fortunate to have an abundance of training in a variety of therapeutic strategies. It has also been thrilling to be able to teach these to students, many of whom have become/are becoming therapists.
Approaches Used
Behavior Modification
Cognitive Behavioral therapy
Communications coaching
Emotion Focused Therapy
EMDR (Eye Movement Desensitization and Reprocessing)
Hypnosis
Narrative Therapy
Psychodynamic Therapy
Solution Focused Therapy
Stress Inoculation Therapy
Structured and Strategic Family Therapy
Barbara Lackey, PhD
Phone:
714 838-4174
; email:
[email protected]